The Detroit Sanctuary Project Team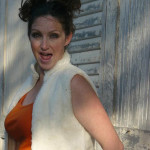 Graphic designer by profession,
community arts organizer by passion,
too much lip gloss by choice.
The Detroit Sanctuary Project has grown in me over the last two years, and I am so thrilled to work with this community to achieve a never-before-seen collection of Detroit's religious sanctuaries in one place. It is my strong belief that we all should have the safe space of sanctuary, which can be as physically strong as a hundred year old brick building or as emotionally fragile as an inviting look. It is my hope The Detroit Sanctuary Project will not only open up the conversation about sanctuary in our society, but also begin to build bridges within and between our communities.
It is also my hope that we will have a great big picnic when this whole thing is done, because I really like spicy mustard and hanging out with lots of nice people.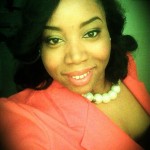 As an emergent public relations professional, I am excited to join the Detroit Sanctuary Project as Director of Public Relations.
I am hopeful that my fresh ideas and enthusiasm will be an asset to the project. It is my goal that the Detroit Sanctuary Project will not only highlight these houses of worship as landmarks, but also serve a deeper purpose of touching people and promoting unity within the community.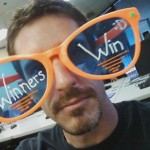 Joshua Baer
Based out of Eugene Oregon, Joshua Baer keeps this operation going through his web, technical and comedic support.